 New Items
January 29, 2020
Little Seeds has been working hard to develop new items to introduce to the Little Seeds family. Months of thought, deliberation, and feedback went into designing items that would fit well with the existing product line and that would deliver the best products to our customers. If you have any questions or concerns, please reach out to our customer service team at support@littleseeds.com.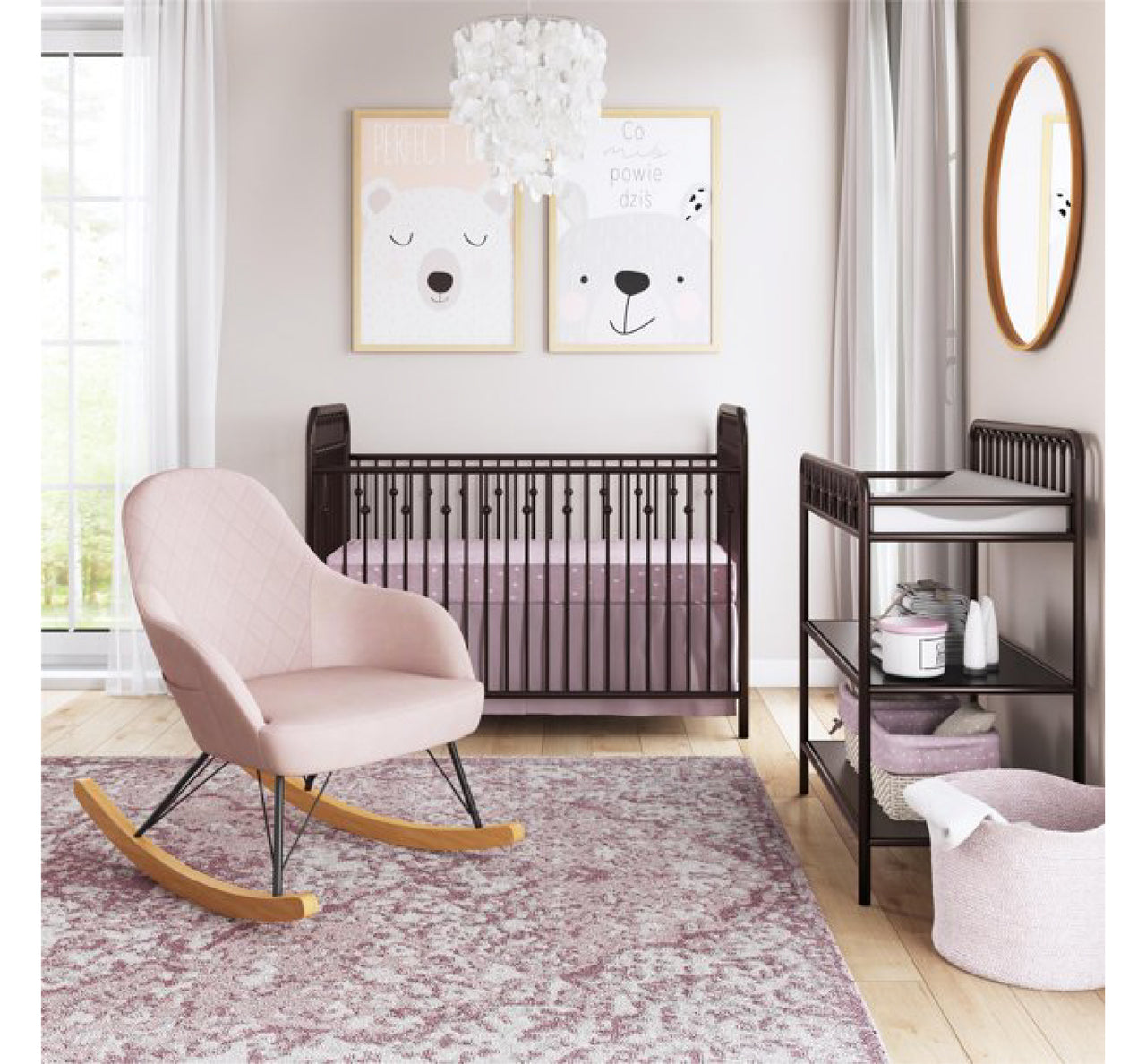 Dahlia Upholstered Nursery Rocker
If moments of time could be captured and held forever, we know this one would be your top choice bonding with your precious little one in your arms while swaying peacefully in your nursery rocker, delighting in the heart-to-heart connection between parent and child. While Little Seeds can't bottle cherished memories, we can offer the perfect rocking chair for creating them: the Little Seeds Monarch Hill Dahlia Pink Upholstered Nursery Rocker. Beautifully upholstered in easy to clean pink velvet fabric, this rocking chair features diamond tufted detailing on the chair back as well as side pockets for storing favorite bedtime books or other tiny treasures. The mid-century modern design of this pink rocking chair will blend seamlessly with any kids' room or nursery décor, making this lovely piece a permanent part of your child's room as they grow. The Little Seeds Monarch Hill Dahlia Pink Upholstered Nursery Rocker will be the trendy yet oh-so-comfortable piece for your nursery that you've been searching for.

Nova Metal Bed with Casters
The day is finally here. Your teen son has requested that his once beloved animal print wallpaper should come down and make way for much more grown up and undeniably cool teen room décor. We at Little Seeds understand all too well the challenging emotions parents experience as their little ones grow into their teen years, and though we can't offer solutions to navigate the emotional storms, we can offer you one of the best examples of cool beds for teens, the Little Seeds Nova Twin Metal Bed with Casters. This handsome, industrial style twin bed in gunmetal grey features four wheels with casters to easily move the bed and lock it into place. The Little Seeds Nova Twin Metal Bed with Casters fits a standard twin size mattress, no additional box spring or foundation required.

Sparrow Canopy Bed with Storage
It's happened. Your teen daughter has announced that she is "completely over" her baby pink bedroom and is now in favor of teen room décor that is much simpler and more sophisticated. Let Little Seeds help you with your teen's new room design with a canopy bed that will not only meet her more refined requirements but will also last longer than her fondness for all things pink – The Little Seeds Rowan Valley Sparrow Upholstered Canopy Bed with Storage. The black metal sides of the canopy bedframe offer stability, while secured metal slats provide support and durability for years to come. This ultra chic canopy bed also features ivory, faux velvet upholstered head and footboards, and the two plastic storage drawers in the bed's base have their fronts upholstered to match. The Little Seeds Rowan Valley Sparrow Upholstered Twin Canopy Bed with Storage fits a standard size mattress (sold separately), no box spring or additional foundation required.